The project was designed for the 10th anniversary of Sun Partners, a consulting firm, including corporate brochures, commemorative wine, and business card envelopes.
コンサルティング会社であるSun Partnersの10周年記念の事業として会社案内、記念ワイン、名刺封筒などのデザインを担当した。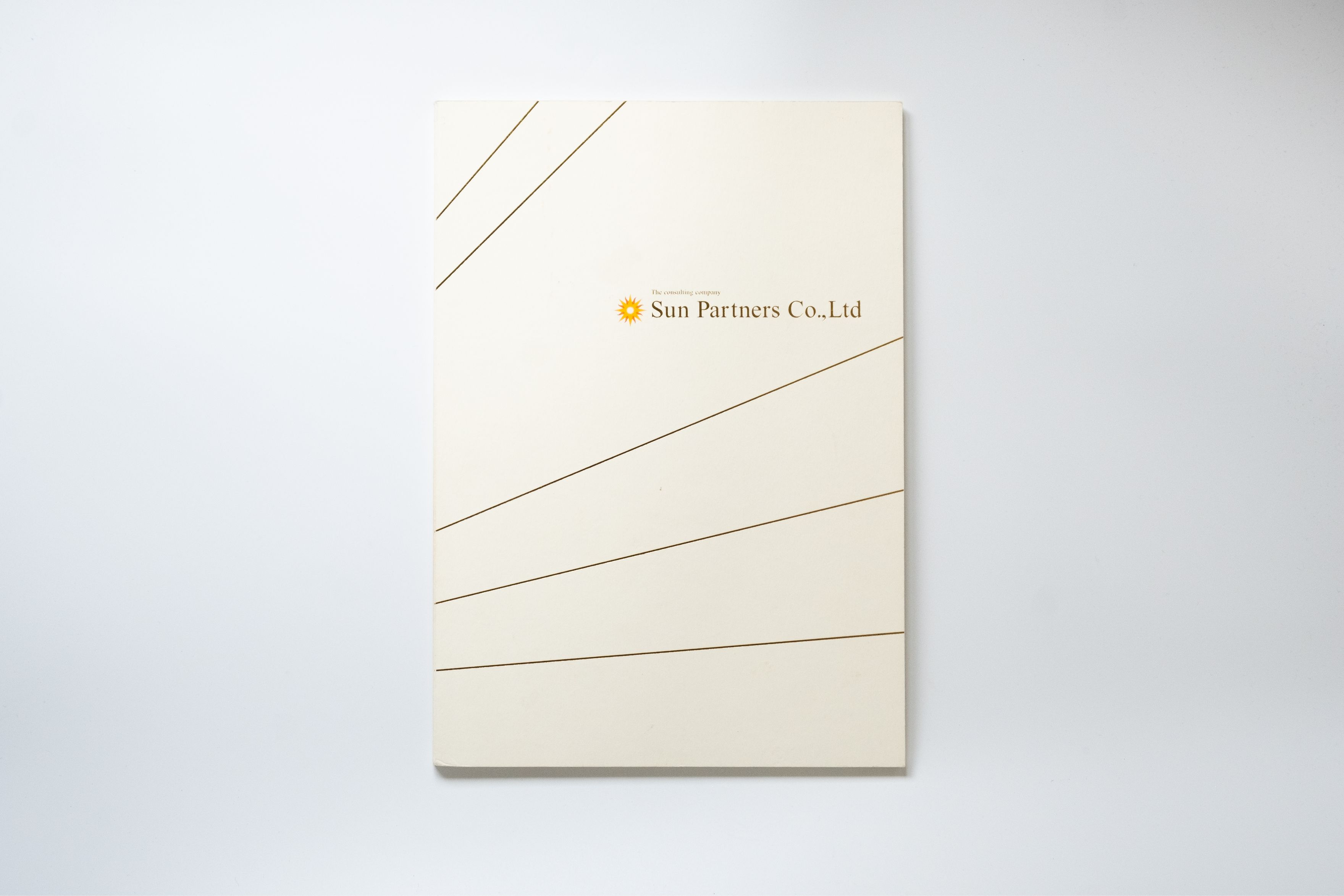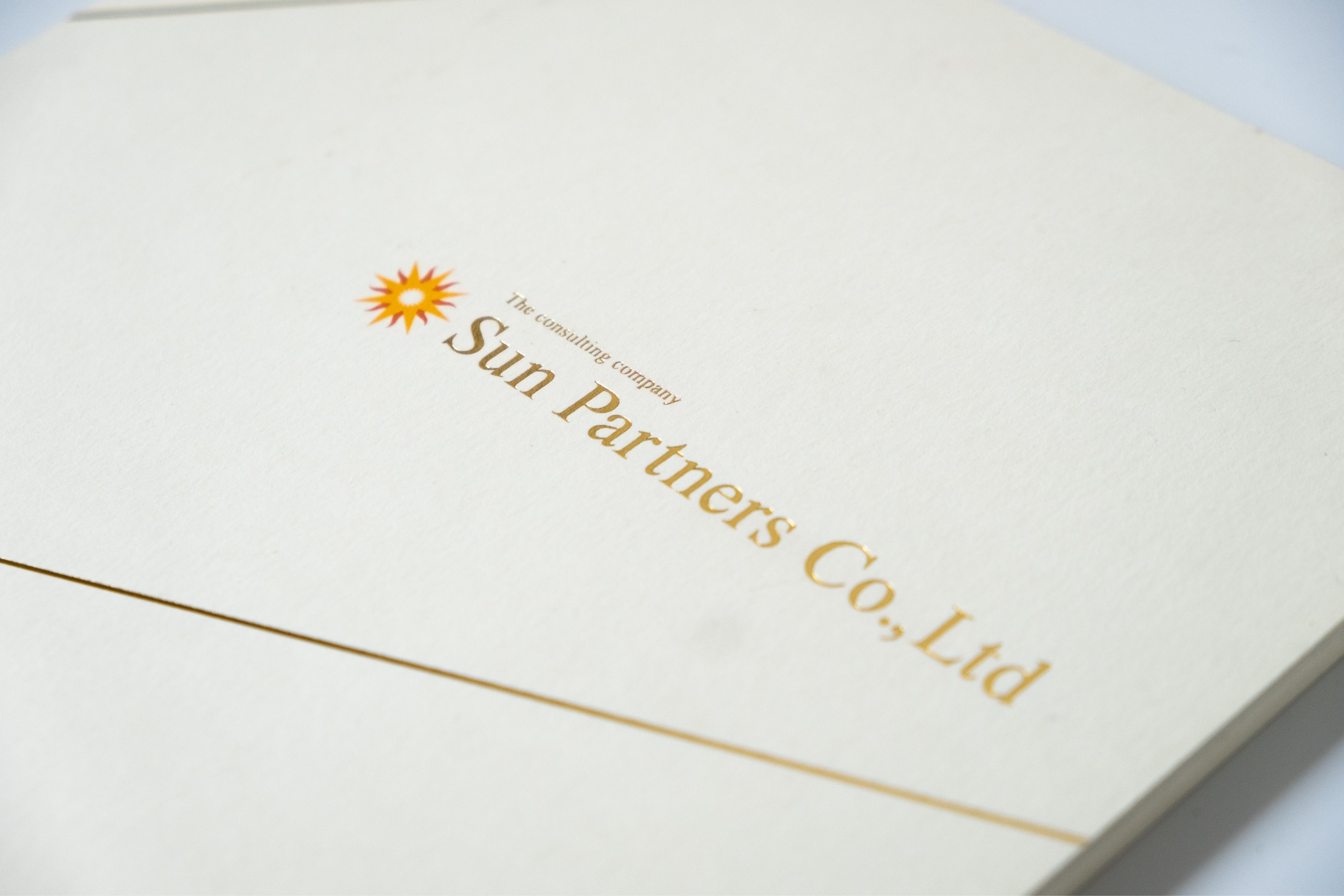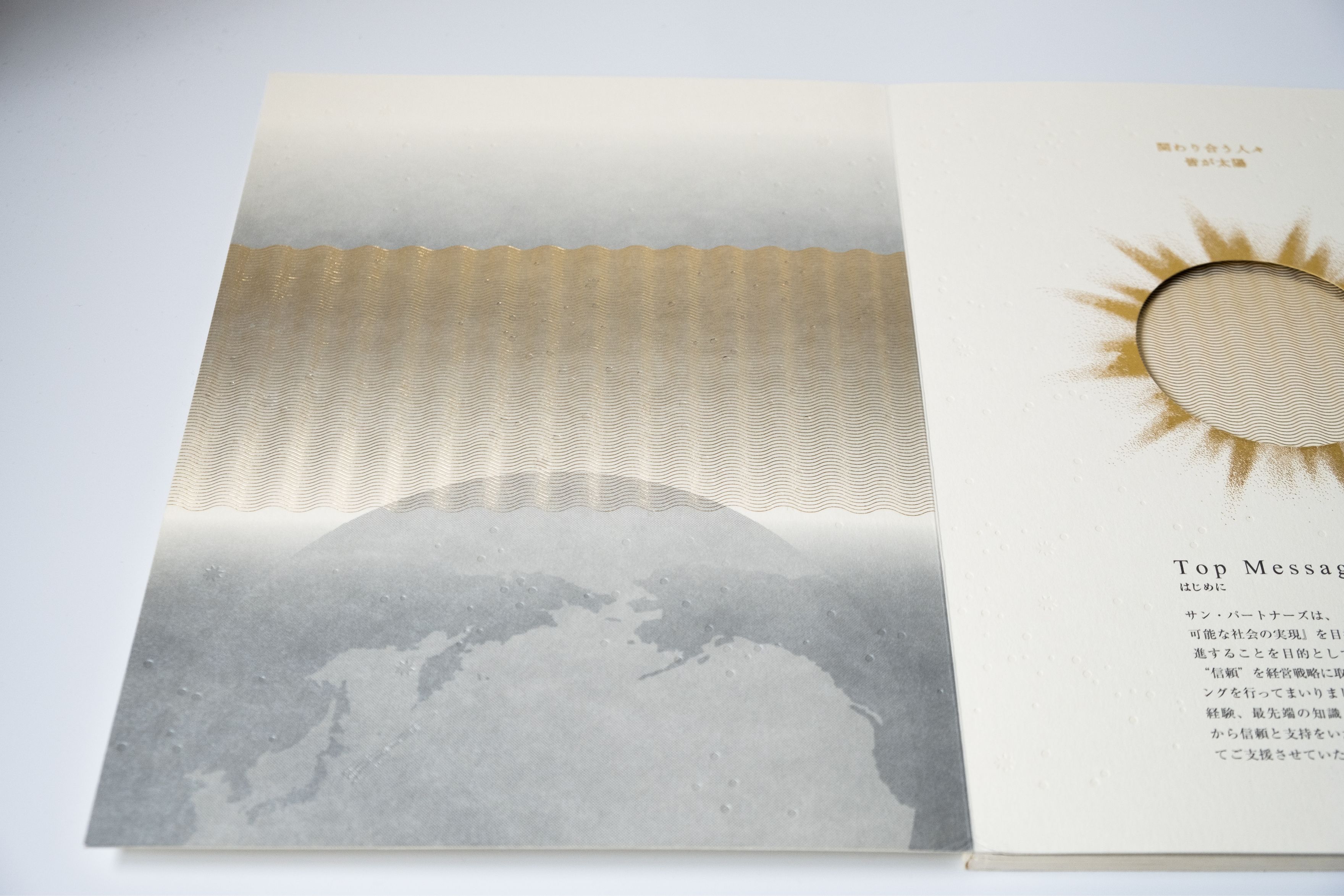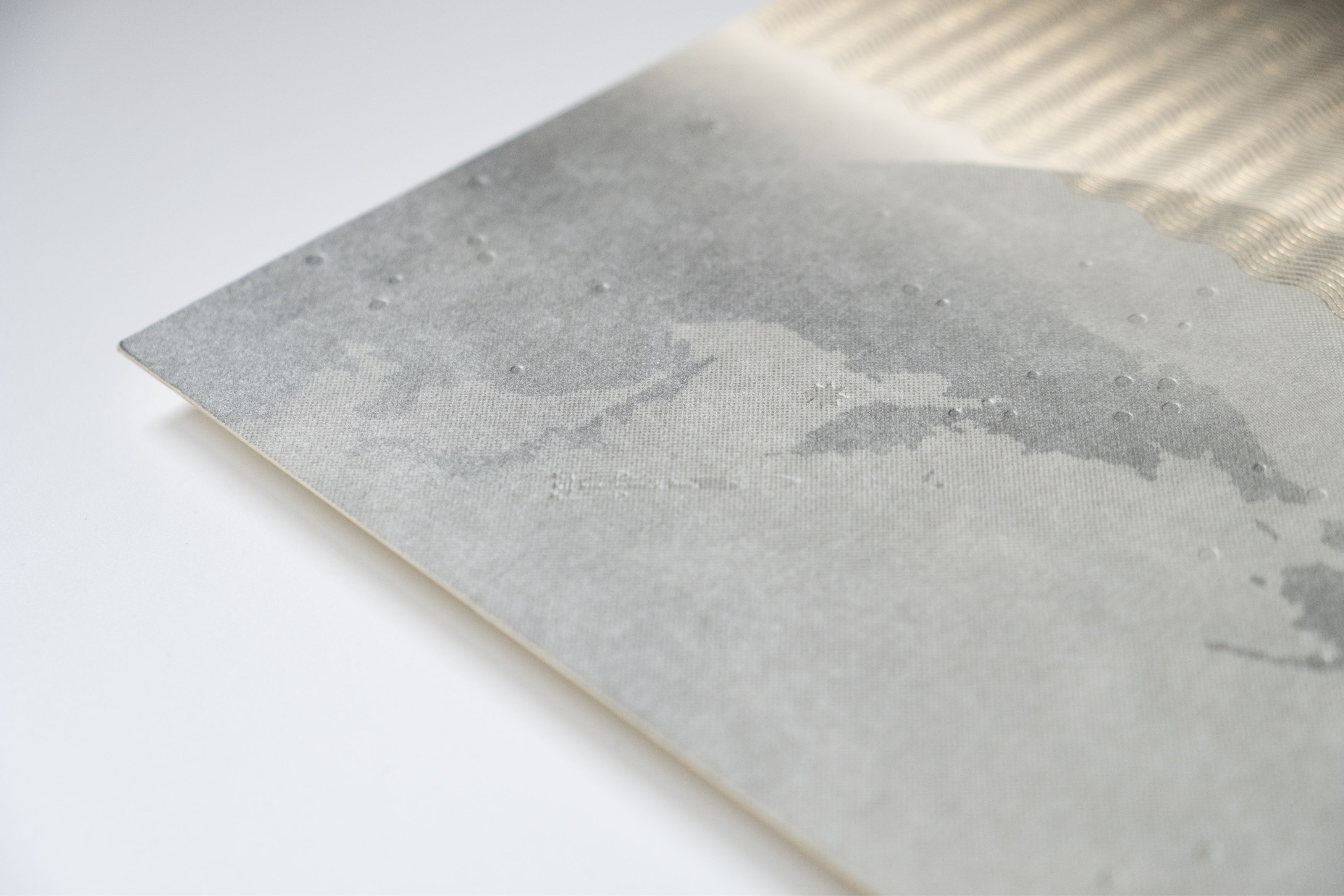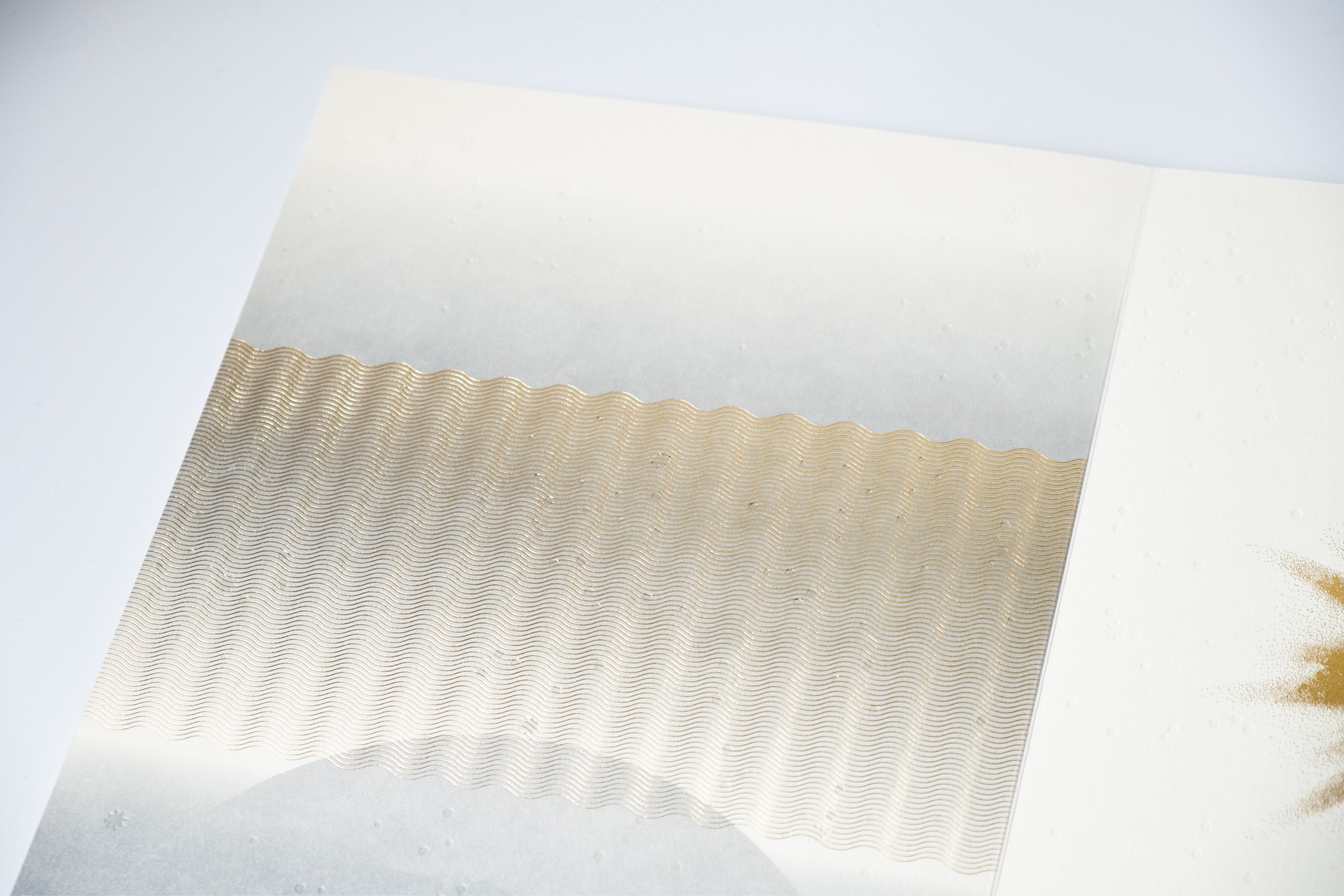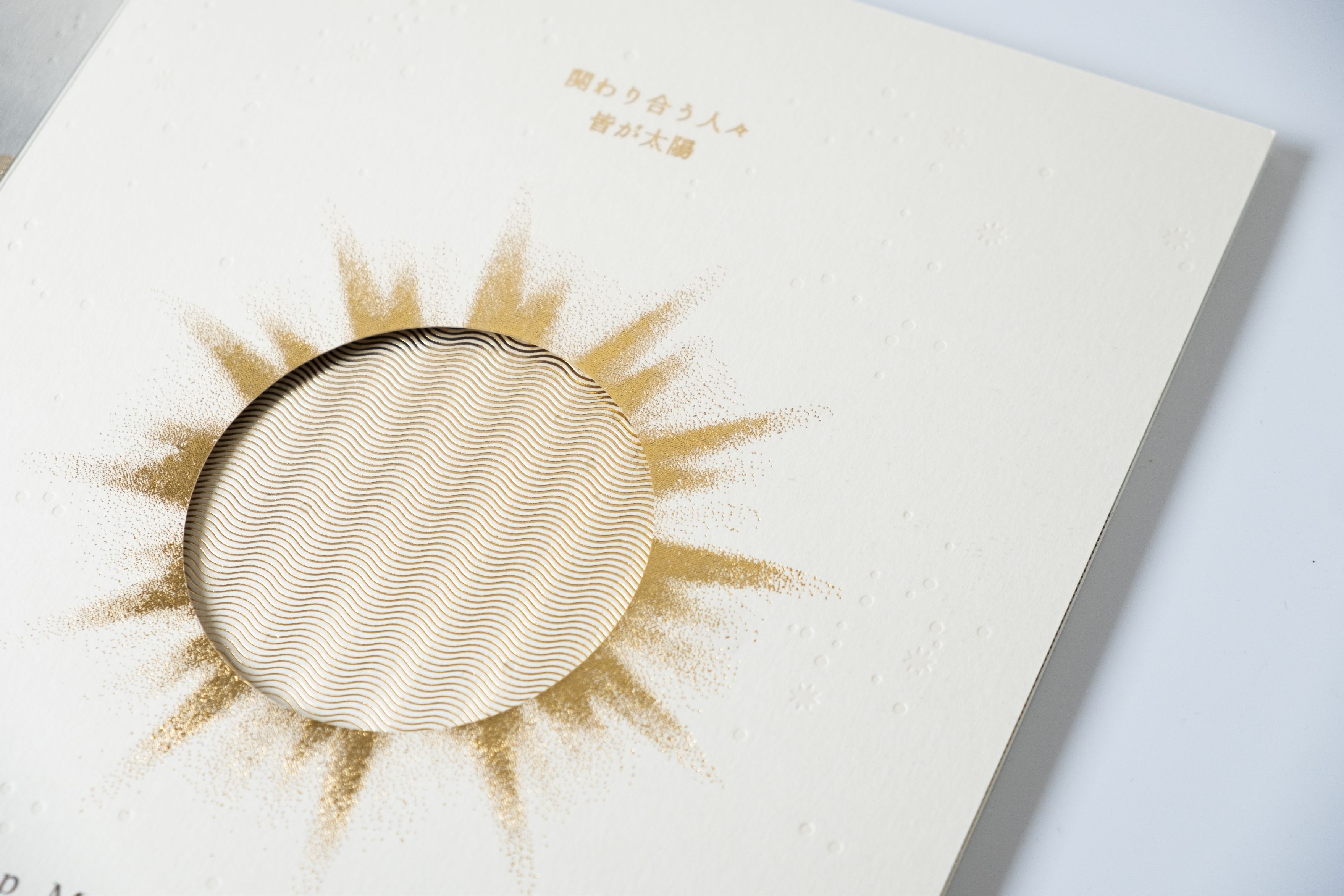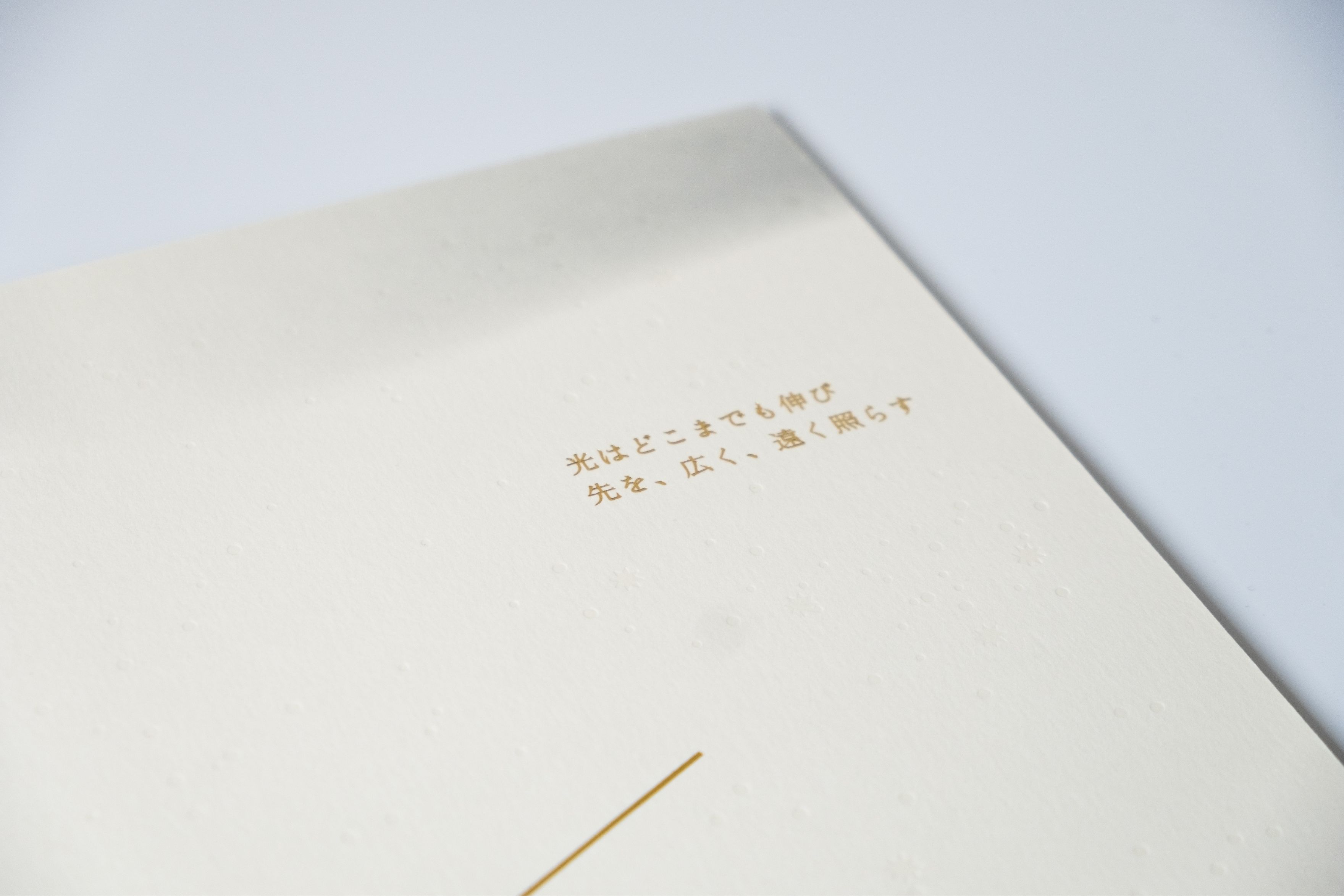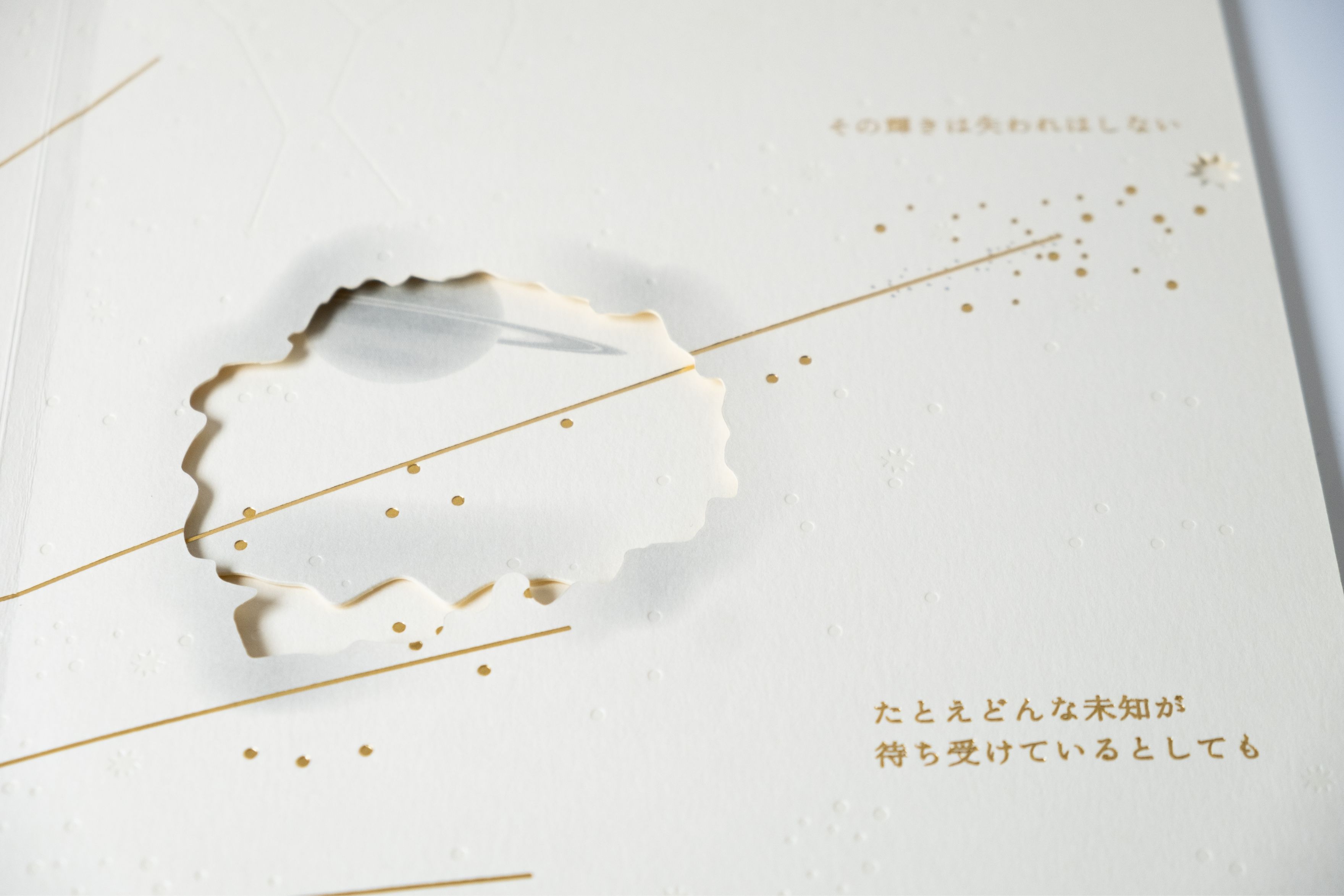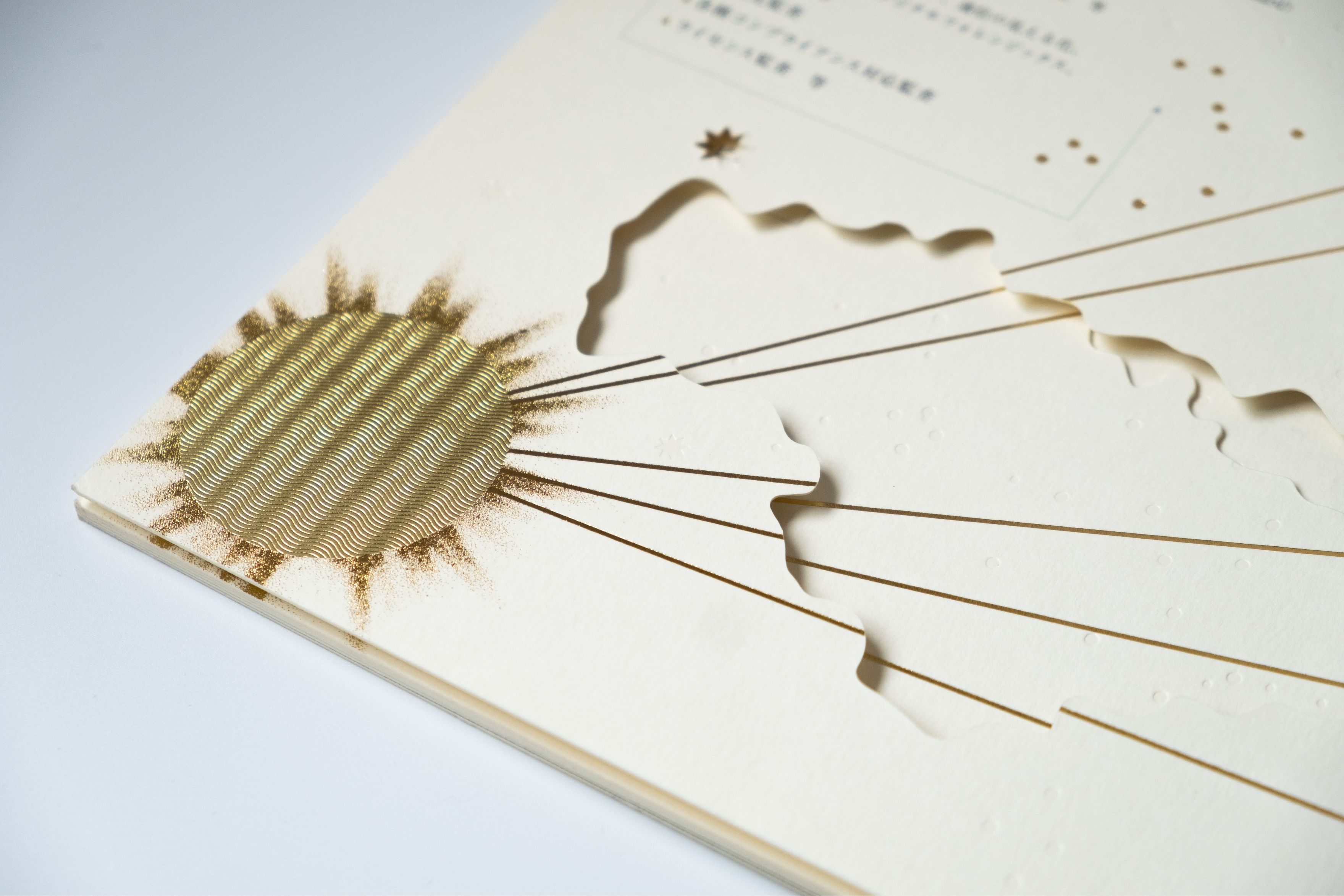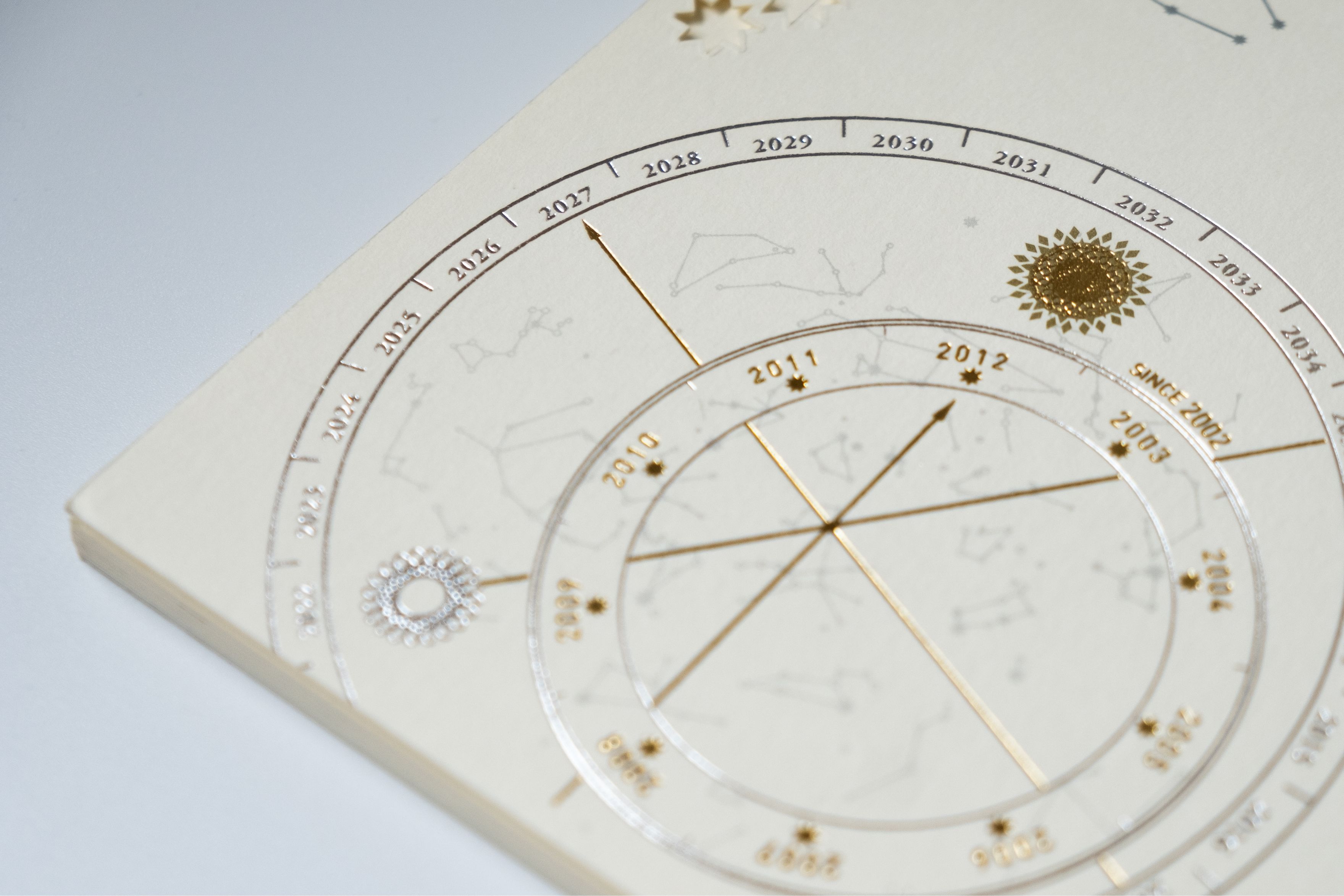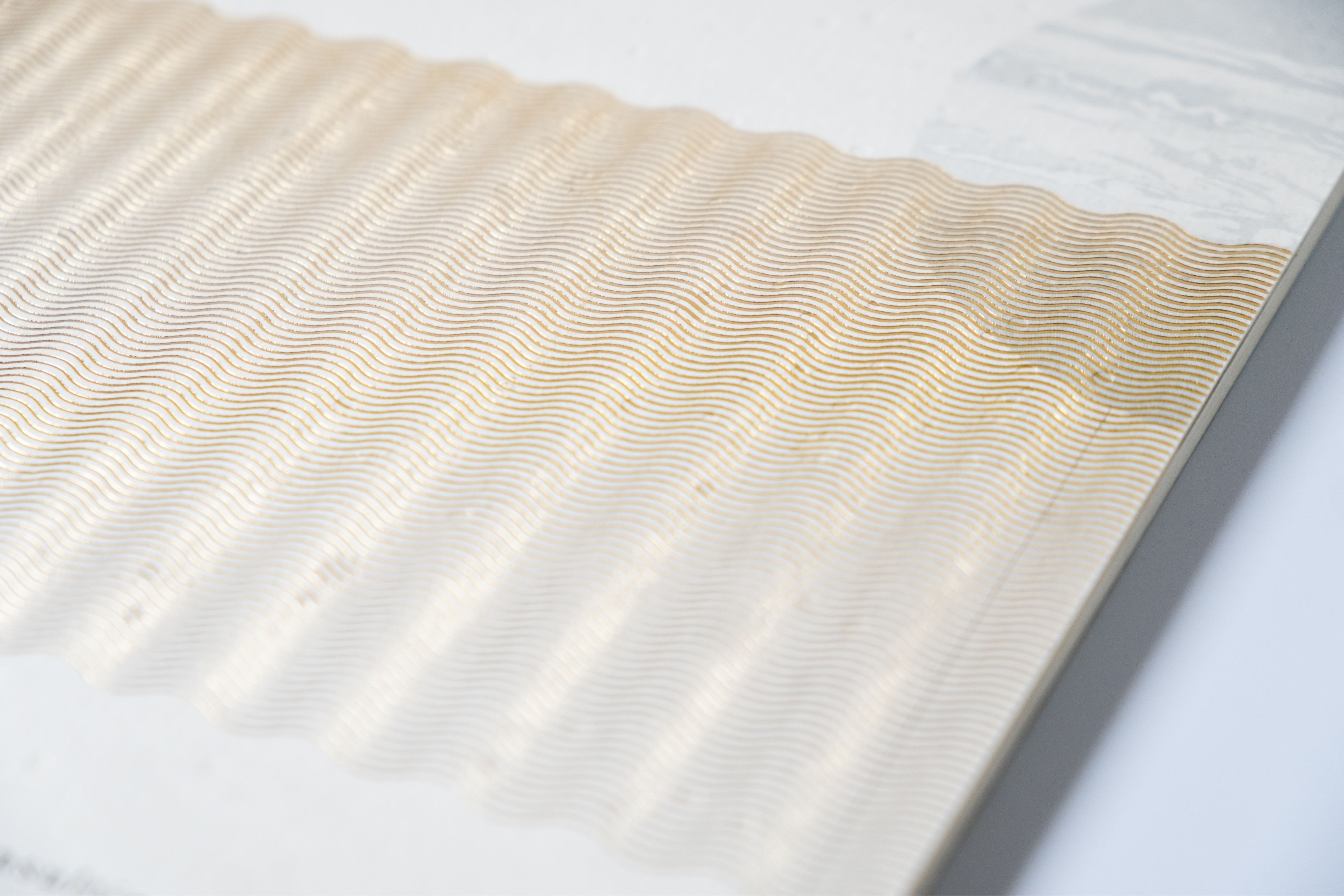 Based on the company's policy of illuminating its partners like the sun's rays, the design process was designed to visually convey this concept through the use of printing technology.
太陽の光のようにパートナーを照らしていくという企業の方針に基づき、印刷技術を駆使してそのコンセプトを視覚的にも感じられるようなデザイン加工を施した。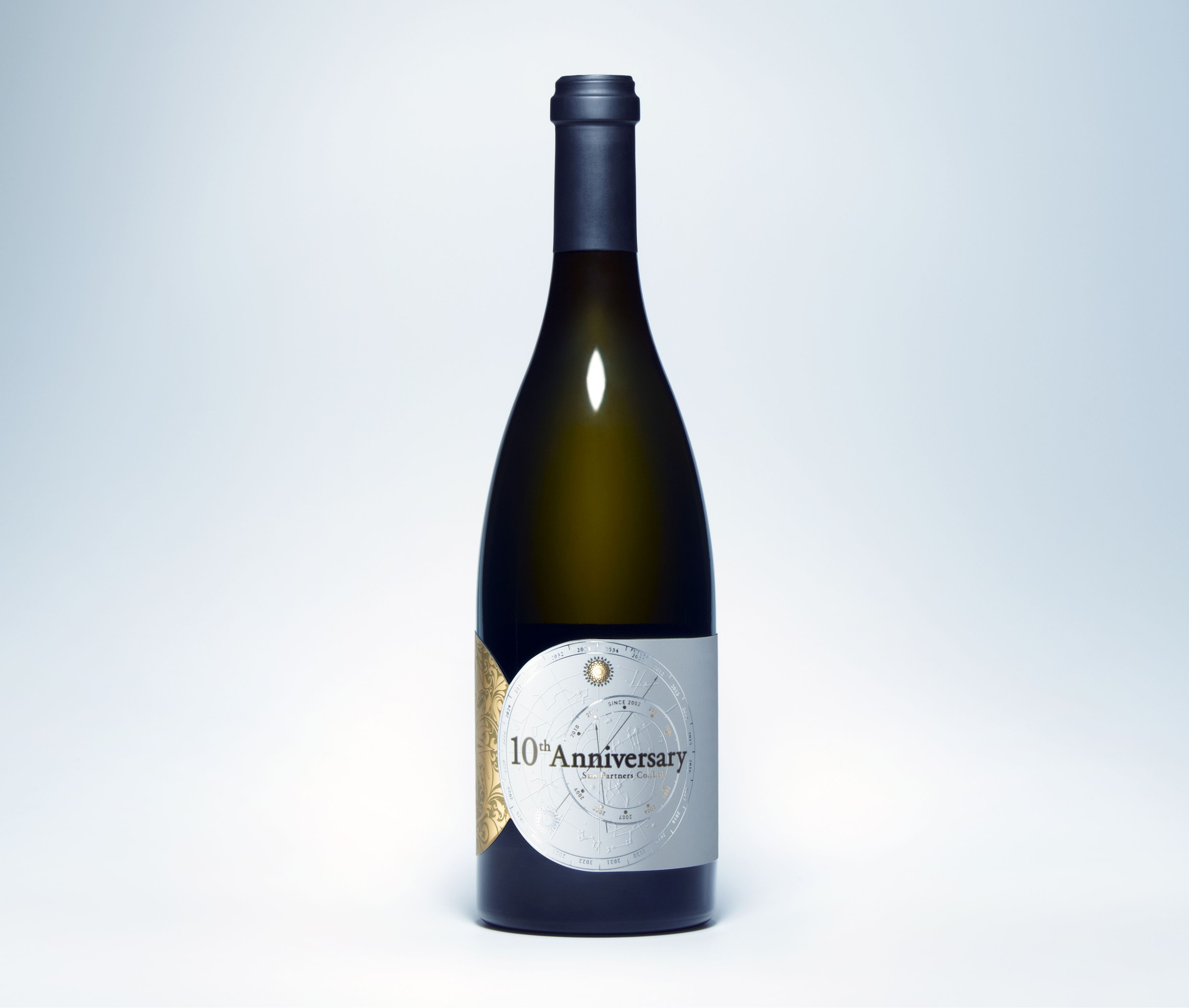 The company brochure was produced using a variety of printing techniques, including gold, silver, and transparent foil stamping, gold and silver printing, and punching holes in the pages.
The wine labels were also produced using the same variety of printing techniques as the corporate brochure, and were designed to give a special feeling appropriate for the 10th anniversary.
印刷の技術として金、銀、透明の箔押しや金、銀の印刷さらにページに穴を開ける抜きの加工など様々な印刷の技術を駆使して1冊の会社案内を作り上げた。
また会社案内と同様に多様な印刷技術を駆使してワインラベルも制作し10周年に相応しい特別感を感じるデザインに仕上げた。